Sports Illustrated: Best Photos of LeBron James
With James becoming the NBA's all-time leading scorer, we look back at some of our best photos of him throughout his historic career.
From high-flying dunks to memorable playoff performances, here are some of our best images of LeBron James through the years.
Drafted by the Cavaliers with the No. 1 pick in the 2003 draft, LeBron entered the NBA and immediately lived up to the hype.
As a 19-year-old, James won Rookie of the Year honors that season, averaging 20.9 points, 5.5 rebounds and 5.9 assists per game.
As a masked man, LeBron dunked all over Damon Jones to finish a two-on-one fast break during a 2005 game against the Heat.
A year after leading the Cavs to the NBA Finals in 2007, LeBron had an epic showdown with the Celtics in the '08 playoffs. The Cavs fell in seven games.
In 2009, LeBron won his first MVP award and had a memorable game-winning three-pointer against the Magic in Game 2 of the Eastern Conference finals.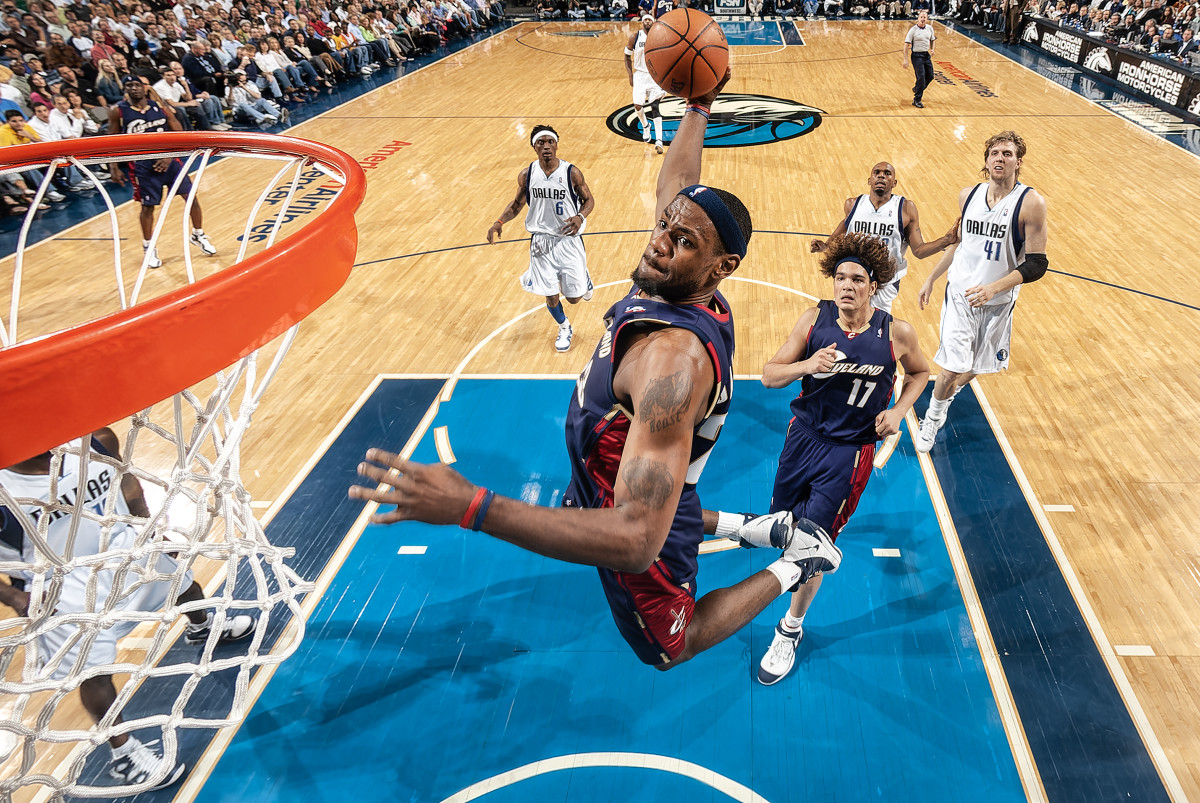 James's rise to superstardom was swift. He made his first All-NBA First Team in 2006 and has gone on to earn that recognition a record 13 times.
Greg Nelson/Sports Illustrated
After LeBron took his talents to South Beach as a free agent in 2010, the Heat became an instant title contender, making four Finals in a row.
LeBron won his first NBA championship in 2012 against a young Thunder team that featured Kevin Durant, Russell Westbrook and James Harden.
LeBron added to his MVP collection while in Miami, winning the award in 2012 and '13 to bring his career total to four.
LeBron capped off a dominant 2013 season—in which the Heat won 66 games and had a 27-game winning streak—with another Finals victory.
Following a Finals loss to the Spurs in 2014, LeBron announced he was "coming home" and returning to play for the Cavs.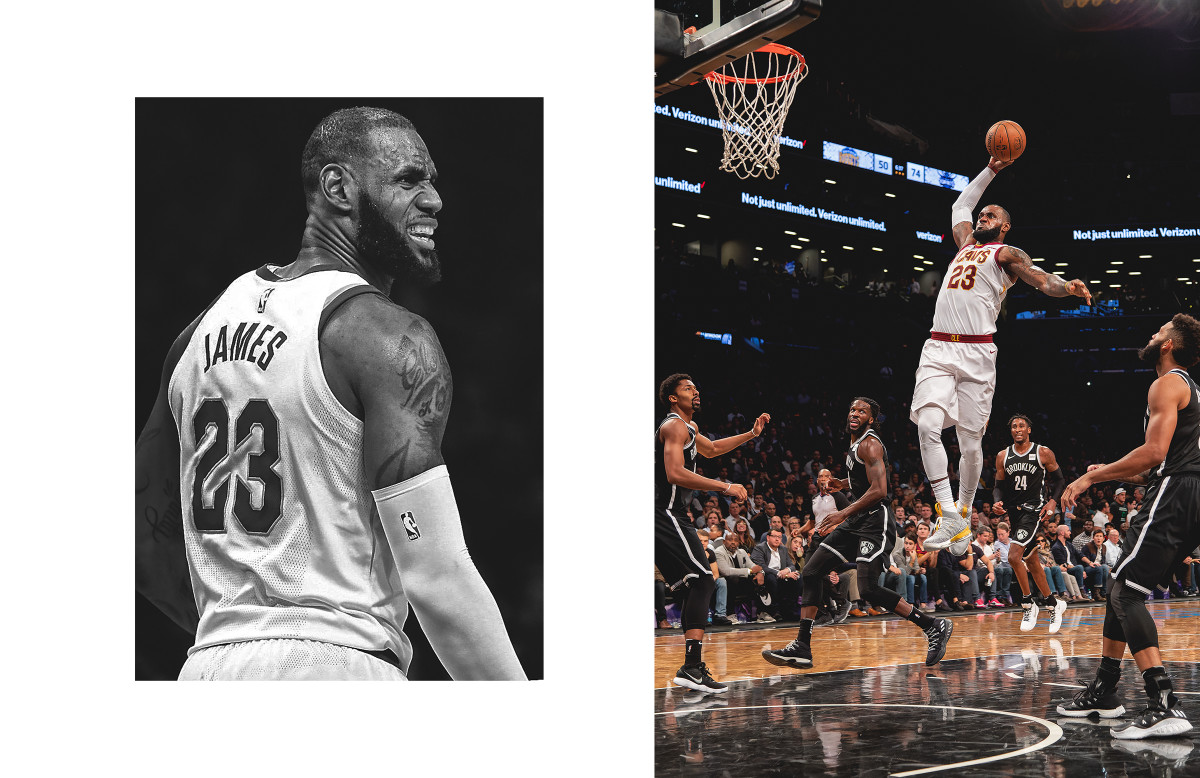 LeBron led the Cavs to a major turnaround in 2014–15. The team won 20 more games than the season before and became the East champs.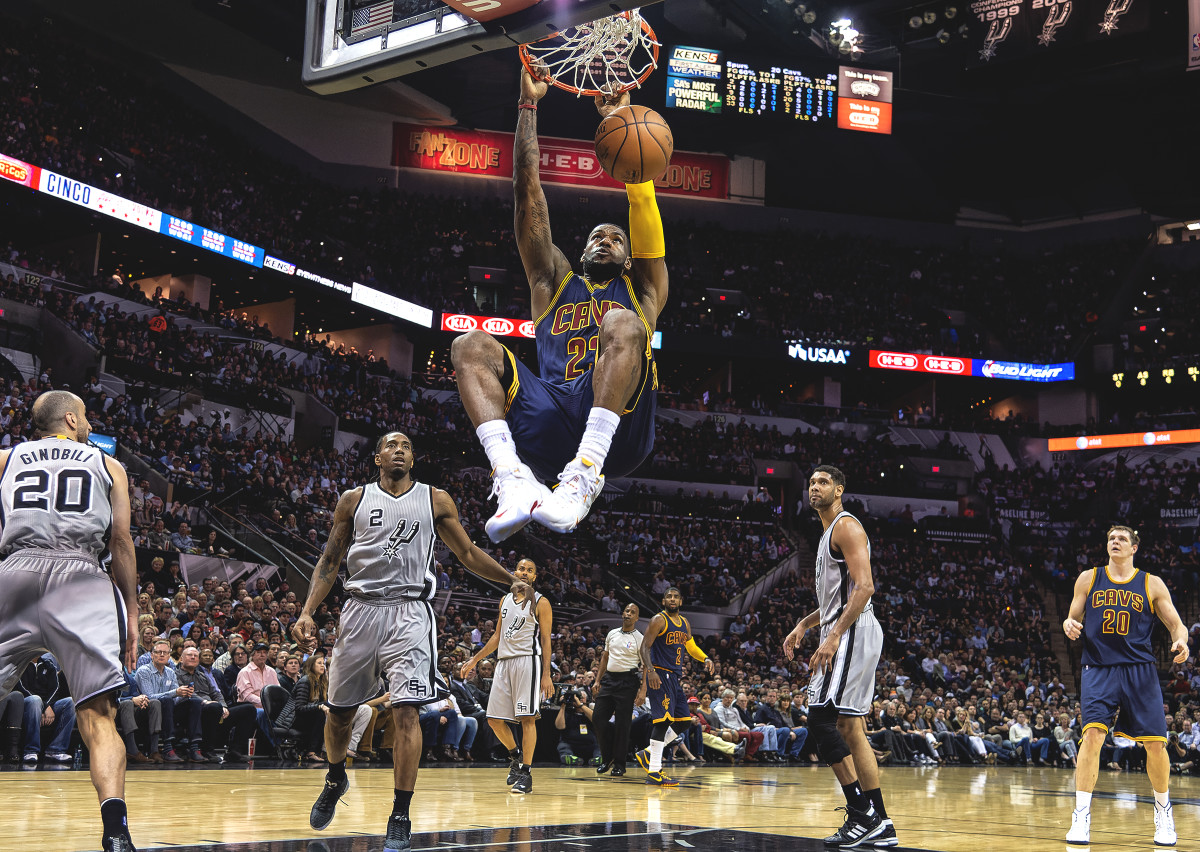 Greg Nelson/Sports Illustrated
With LeBron back in Cleveland, the Cavs would make four straight Finals appearances, all against the Warriors.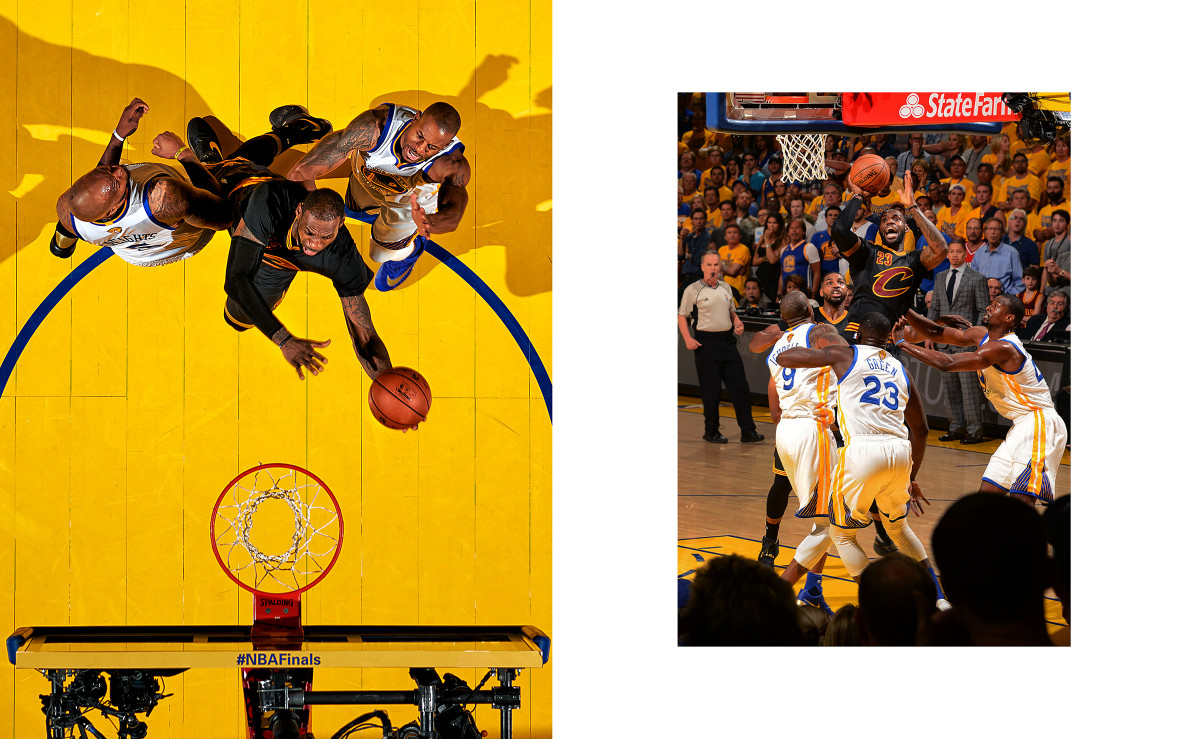 In 2016, LeBron finally won one for The Land, leading the Cavs back from a 3–1 series deficit against the Warriors to bring the franchise its first NBA title.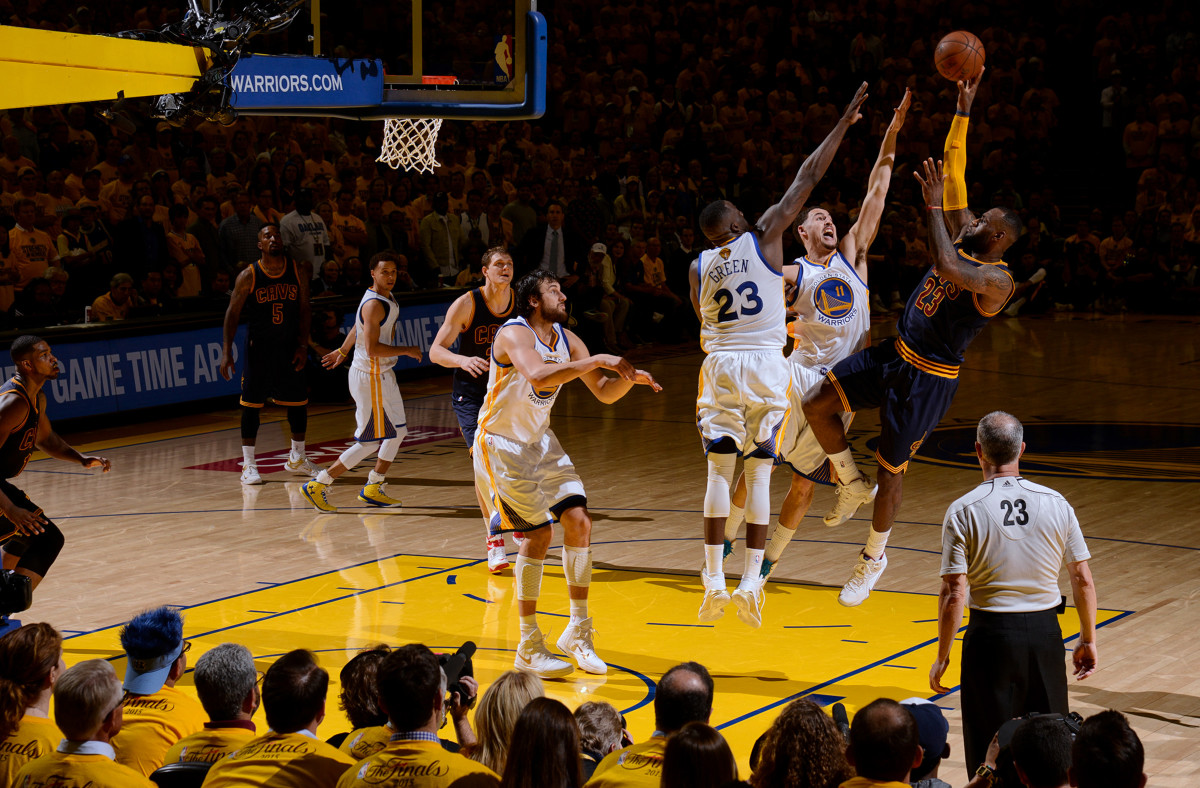 LeBron was the unanimous Finals MVP in 2016, averaging 29.7 points, 11.3 rebounds, 8.9 assists, 2.3 blocks and 2.6 steals over seven games. 
In 2018, LeBron opted out of his contract to join the Lakers. In his first four years in L.A. he had the top-selling NBA jersey.
LeBron's arrival in L.A. brought fresh hope to a franchise that had missed the playoffs in its previous five seasons.
During LeBron's first season in L.A., the Lakers finished 37–45 and missed the playoffs in a crowded Western Conference.
In the Orlando bubble in 2020, James led the Lakers to their 17th title and became the only player ever to win a Finals MVP award with three different franchises.
At 38, LeBron is still playing at an All-NBA level and has long cemented his status as one of the greatest athletes of all time.
Erick W. Rasco/Sports Illustrated
LeBron became the NBA's all-time leading scorer on Feb. 7, 2023, surpassing Kareem Abdul-Jabbar's record with a fadeaway jumper.
#sports #NBA #basketball #LebronJames
sports
professional basketball